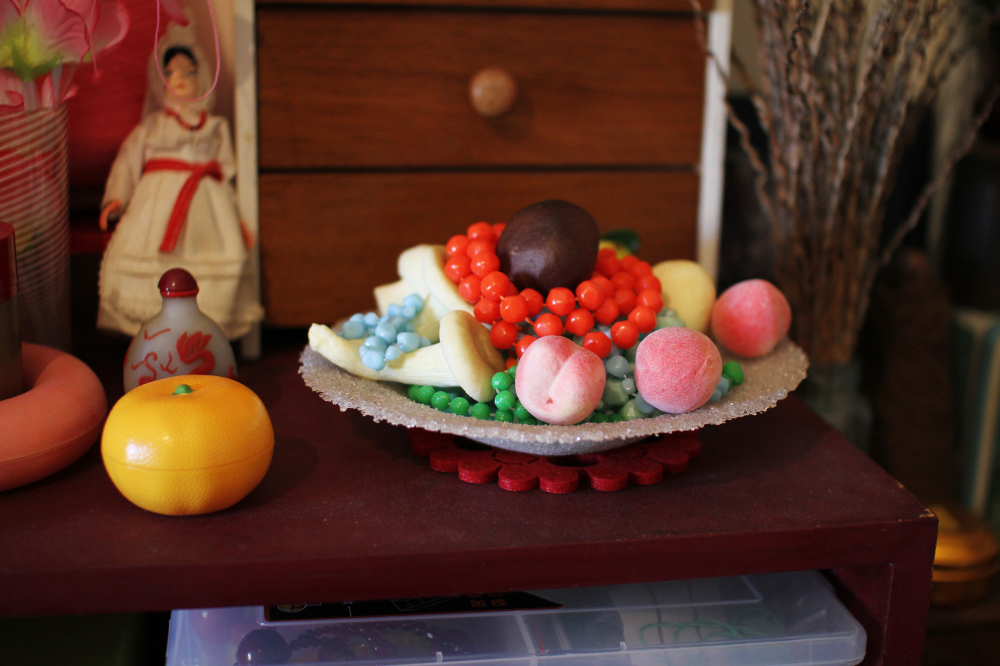 "Sometimes cheeky, always thoughtful; the works of contemporary jewellery artist Melinda Young are a reflection of a lifelong affinity with creating. An organic extension of her approach to life at large, Melinda's works consist of a balance between theoretical research and contemplation with bursts of wicked humour. With a keen eye for colour and texture (you just have to look at her eclectic studio!), Melinda's inspiration comes from all that is around her – often, literally. Having made her first piece of jewellery at the age of four, arranging stones from a beach in England on a ribbon, the incorporation of found objects is a defining feature of Melinda's work. Whether with found pieces of wood, artificial plants, or cocktail stirrers, Melinda's ideas often transform commonplace objects or encounters into refined and unusual compositions that take the form of necklaces, rings, earrings, and brooches. I interviewed Melinda in her studio in Rozelle, in anticipation for her inclusion in the exhibition Cultivate – New Artisans (4- 14th October, 2014)."
Interview published on The Monday Issue by Vanessa Low. Melinda Young was featured as the October/November Feature Artist (2014).
→ READ THE FULL INTERVIEW HERE.
Photography & words by Vanessa Low.